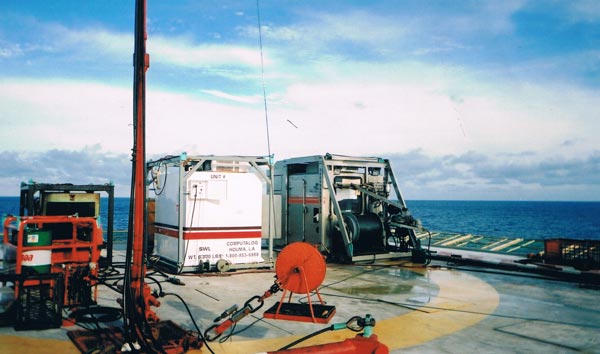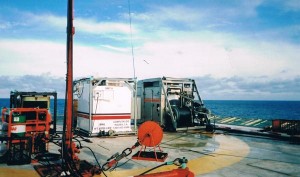 Wellsite Witness and QC
 OGEC can supply safety-certified logging experts to your wellsite to assure quality and timely delivery of well data. These experts will observe and report on the entire logging operation and can make recommendations on:
Changes and/or additions to the logging program
Wellsite log interpretation
Intervals for cores or formation tests
Handling of pressure data and samples
Well completions
Data Acquisition Quality Control
Inspect tool calibration procedures

Compare logs to offset wells and previous runs

Monitor depth control procedures and verify tieback to previous run

Monitor logging contractor operating and recording procedures  (logging speed, tool settings, etc.)

Document operations and record an event log

Monitor contractor safety procedures

Monitor depth control during FT and core operations.

Monitor Pressure and fluid testing to insure repeatability and quality fluid samples

Monitor MWD, LWD data for quality control

Monitor pressures on drill pipe and assist in the picking of points and interpretation.Monitor cuttings for indications of changes in hole conditions and pore pressure.
Communications And Data Transfer
Pre-job meeting with client

Pre-job briefing of the logging contractor manager and field personnel

Wellsite coordination of  wireline operations with  the Management, Company Man, and Wireline Engineer

Immediately communicate tool/equipment and or hole problems to Management and Company  Man

Transmit digital logging data to client destinations

Deliver a final report and event log to management at post job meeting

Deliver field prints, cores, FT samples and digital data to clientDeliver daily reports including all physical measurements and drilling parameters with correlations
Wellsite Log Interpretation
Generate a computed interpretation of logs over the zones of interest

Recommend changes and or additions to the logging program

Recommend core and FT points if needed. Monitor and evaluate Pressure test and Samples as acquired
Operations Management
OGEC associates can manage every stage of the LWD / Wireline acquisition process from program design, execution and review.
Required Services Evaluation
Meet with in-house personnel for Well Evaluation Plan:

Project Geologist
Drilling Engineer
Project Geophysicist
Project Reservoir Engineer
Operations Geologist
Operations Petrophysicist
Management

Prepare RFQ and Evaluate Bids for:

Mudlogging
LWD/MWD (with Drilling Dept)
Wireline
Conventional Coring
Wireline Witness
Static and Realtime Data Service​

Create and Present Power Point Evaluation of bids to all in-house personnel for Service Company Selection
Operations While Drilling
On Call 24/7 to answer pricing questions as they arise
Check Every Line Item of Invoices Against:

Contract with Service Company
Bid presented for individual Well
Timesheets
Services Performed

First Level Approval of G&G 3rd Party Service Invoices
Post Drilling Continuation Of Invoice Verifications
On Call 24/7 to answer pricing questions as they arise
Check Every Line Item of Invoices Against:

Contract with Service Company
Bid presented for individual Well
Timesheets
Services Performed

First Level Approval of G&G 3rd Party Service Invoices